In this article you can find all sorts of information about telescopes and complete full telescope reviews that will aid you in picking out the right telescope to buy for you. Enjoy the article posts! Feel free to click this link for more on telescope reviews.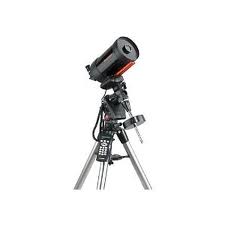 The Celestron C6-S GT XLT is a telescope with countless great features that offer the user the ability to view the terrestrial and celestial objects in the night sky.

As for features, the aperture of its optical design is 150mm in diameter which is about six inches. It has a focal length of 1500mm. When calculating the focal ratio, you take the focal length divided by the diameter of the aperture. In this case, the Celestron C6-S GT XLT has a focal ratio of f10 and is categorized as a "slow" focal ratio telescope. One of the advantages is a more magnify view of objects through the telescope. The telescope includes a tripod with the standard two inch steel leg support and an accessory tray for organizing tools such as filter kit and eyepieces. It's computerized capability comes with an object database that has 40,000+ objects and detail of them. This serves as a get why to learn about what is seen and to find more objects in the universe that you did not know about. It has a hand remote control to locating and seeking objects. This is similar to a FinderScope but better.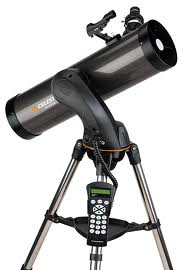 The Celestron NexStar 130 SLT is the most outstanding computerized telescope as the NexStar series model. It is featured as one of the best buys in its price range. At its low cost in relationship to other telescopes, it offers a great deal of fabulous features. These same features could cost hundreds more on different telescope brands. As one with the Celestron name brand, it has been made cheap and affordable without diminishing the quality. With its compact construction, it has a majestic aura to it that makes it extremely eye-catching.

It's not just the appearance of the telescope that is great. The power of this is amazing for it has 30% more light gathering power than older 114mm telescope models. It is a "fast" f5 ratio that will give wide field view base of off short exposure time. It will give clear and brighter images than most telescopes within its price range. It's stellar computerized capability will locate and provide detail information of objects in its database. Its database consists of 4,000 celestial objects, galaxies, and nebulas. It is a 130mm reflector telescope that is made out to be high quality, ensured by Celestron name brand as a leading manufacture. Along with the computerized feature, it also has a StarPointer, a finder scope to help align and accurately locate objects for you. You do not have to be a technical geek to set the telescope up because it comes mostly pre assembled. The minimal work you do will be fast and easy. Another feature is how it comes with a planetary Cd program called "The Sky".